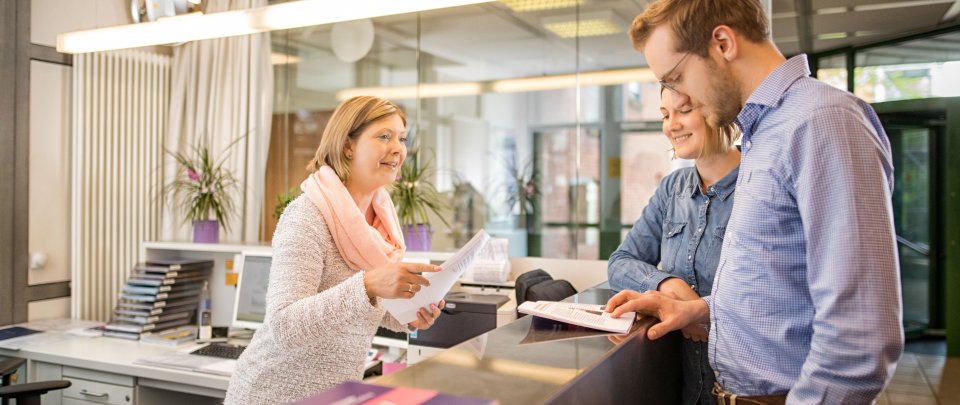 When you enter FUAS, one of the first people you will meet are the friendly helpers at our Info Point. Located in the entrance area of our main building this is your first go to spot for information about our university and everything study-related.
Whether you are a student, a visitor or you work at FUAS, the staff at the Info Point will provide you with information on whose office is where and who at FUAS will be able to help you with your question. The Info Point also assists Student Services and the Examination Office.
Head to the Info Point for
first information and support if you are interested in studying with us, we speak German and English,
answers to all the most frequent questions of our applicants – come by and talk to us, call us or send us a mail,
brochures and plenty of other information material – on our degree programmes as well as on events on and off campus,
dropping off or picking up documents such as your doctor's note if you can't sit an exam.
Office hours
Your contacts