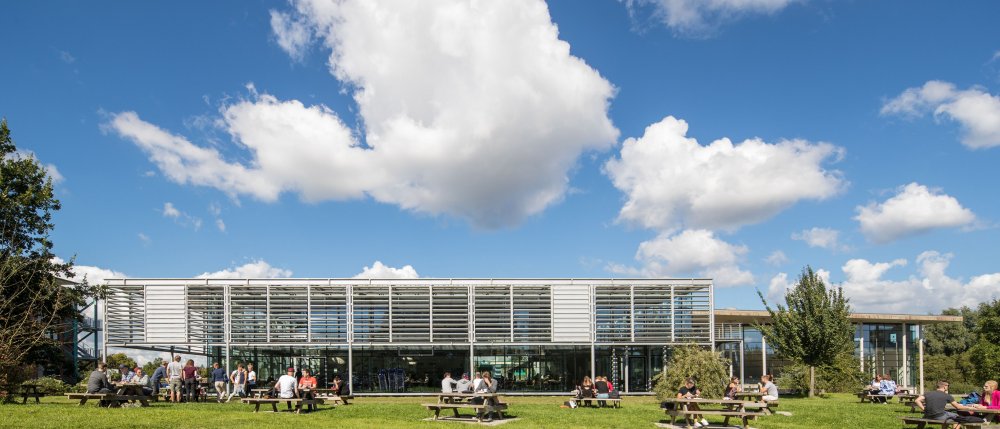 Only if you are firmly rooted, can you grow to soaring heights. At Flensburg University of Applied Sciences we treasure the roots in our region and aim to install this sense of belonging and stability in our students. We also pursue innovative approaches, partnerships and projects and provide our students with what they need to soar. Rooted, yet soaring – this is our approach to studies, teaching, and research, national and international partnerships.
Rooted.
Flensburg University of Applied Sciences' (FUAS) roots in our region date back to 1852 when the Royal Danish School for Navigation was founded. This lay the foundation for what is a firm part of our identity still today: There was and still is a close connection between our university, our region and its people. Flensburg, the Flensburg Firth and local industry have shaped our university, our degree programmes and research activities: the broad range of fields we teach and research include maritime technologies, business and energy as well as biotechnology, communication and engineering.
Our professors and teaching staff are very accessible for our 3500 students on the beautiful and green Flensburg campus – even outside class. All of our professors have a track record of working in industry; our students benefit from this real-life work experience in application-oriented classes equipping them with what they need for a successful future. As a university of applied sciences these roots in application and industry are a relevant part of our identity and they stretch out into studies and teaching as well as into study and research projects.
Yet soaring.
Because of our firm roots and the long-standing tradition that comes with them, we have established partnerships and networks reaching far beyond the borders of our region. We participate in numerous research projects exploring innovative approaches and defining standards. Working across borders as well as across disciplines is part of our every-day work in projects, research institutes and centres.
The research carried out at Flensburg University of Applied Sciences is fuelled by the people behind it as well as by the environment they work in. Students, professors, research and teaching staff in our four faculties work in state-of-the-art laboratories, testing and simulation facilities.
At FUAS we care about tomorrow today. Our degree programmes, research projects and partnerships have a strong focus on finding answers to the questions of the future. We aim to qualify our students for successful careers and give them the roots that will allow them to soar. We also play an active role in creating a bright future for our region and beyond.