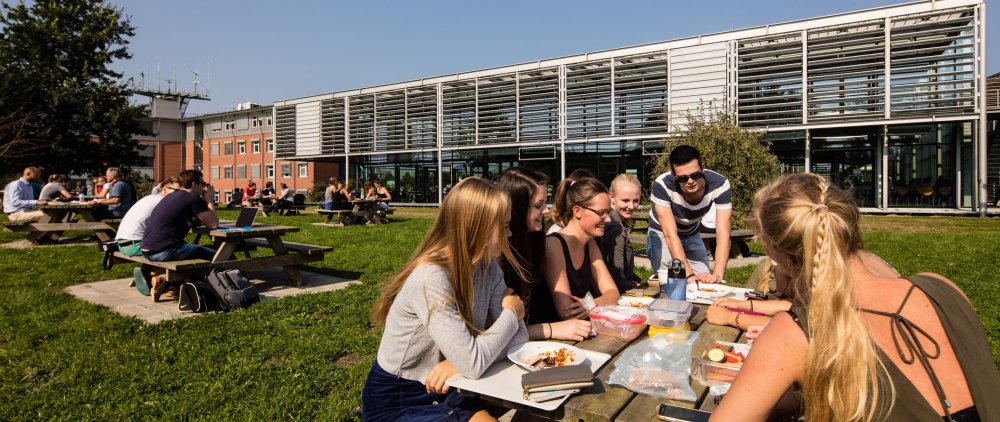 Welcome to Flensburg University of Applied Sciences! Now it is time to find somewhere to live, register both in Flensburg and at FUAS and get to know Flensburg. Here are some information to help you.
Accommodation
You've been accepted to study at FUAS? Great, we're looking forward to seeing you in beautiful Flensburg. FUAS cannot provide accommodation for our students, we have, however, compiled a number of helpful information to make house hunting as easy and successful as possible for you.
Register in Flensburg
If you're new in Flensburg, one of the first things you will have to do is register in the town hall. While you do that, make sure to ask for the welcome package the city of Flensburg gives out to all new students. The package contains vouchers and a lot of useful information. For information on the opening hours of the town hall visit the city's website.
Fill in the survey for new students
Before we register you as a student at Flensburg University of Applied Sciences, please fill in our survey for new students. This will help us to get even better in providing information to potential and new students. So, thank you for supporting us.
Orientation weeks - TOPWochen
Our TOPWochen start before the semester really gets going. Before you have your first lecture, take the chance to get to know the campus, the city and the people you study with.
The first official event of your studies here is the welcome event at the beginning of the semester. In the Flens-Arena here on campus you and your fellow new students will be welcomed by our President and other members of the President's Office and the rest of FUAS. But even before this official start to the semester, our orientation weeks – the TOPWochen – will give you the chance to get to know the university, Flensburg and your fellow students.
Information for international students
Our International Office put together a booklet containing a lot of useful information to make your start in Flensburg easy for you. How to get here, what to do in your first week here, information on public transport in Flensburg – find all this and more in the Information for international students booklet.
Further information