Want to study with us?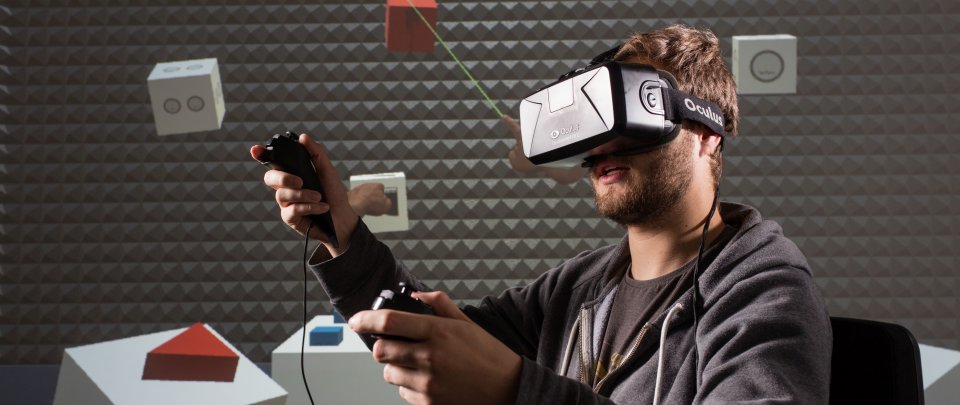 Programme title
Applied Computer Science
Starts in
summer semester
Restricted admission
no specific restrictions
You're a student with us or want to know more?
Secure, fast, easy to use and nice to look at if possible. If you're not thinking cars now but computers and smartphones, we speak the same language. We probably know one or two of the same coding languages, too...
What is it about?
Computer science can make our lives easier in so many ways: It allows us to stay in contact with others, pay our bills, have vast amounts of data available at all times and it makes medical tests possible.
How all of this can be improved even further, work even faster and more secure is what we look into in this degree programme. Contact-free control of clinical decision support systems – no keyboard or mouse needed. Designing security structures that actually keep our data safe. Developing apps that are fun to use. These are just some of our topics.
What will I learn? – Course content and structure
You have already made the most important decision: You chose this degree programme. Now you have to decide for one of our three majors. Internet Security, Mobile Computing, Human-Computer-Interaction. The major you choose determines the project you will be working on in the first and second semester of your studies together with other students. At least two of the electives you complete in the course of this year have to be from your major.
But as all of our three majors are connected one way or another, you can – and in fact should – learn more about the other areas, too. To do so, you won't just be able to use our state-of-the-art computer labs, you will also have access to three highlights for your work and research: our usability lab, our mobile security lab and our human-computer-interaction lab. This will give you the opportunity to use eye tracking to learn how people actually use apps and computers. You can also develop virtual reality apps using 3D projections or head-mounted displays. There are plenty of opportunities – it is up to you to discover them.
You can start by gaining an overview of the electives we offer in our module directory (in German). (Please be aware that we cannot offer every of these modules each semester.)
The third semester of your studies is designated to your master's thesis. You have five months to thoroughly look into a topic of your choice.
Once you have completed your thesis and your studies, we will admit you to the degree Master of Science (M.Sc.). You will be an expert on the field of your choice then and solve even the most complex problems as your studies provided you with a multitude of opportunities to apply what you learned as well as with thorough theoretical knowledge. Your course work and projects will prove that you are able to present this knowledge in an academically sound manner.
Majors:
Internet security
The internet has become a normal part of our lives. We use it every day: we e-mail and skype, we google and we doodle, we shop and we pay online, we feed our data to numerous apps. You see, there is a lot to do in the area of internet security: Encrypt data, enable secure authentication of the sender and the recipient of a message, anonymise communication. The cryptographic techniques to do all this exist already – a simple and transparent security infrastructure is what is lacking.
If you caught yourself nodding in agreement while reading this text, you have found your major.
Another topic we focus on in this major is the protection against viruses and malware. This is not only important for computers, it is becoming increasingly relevant for mobile devices, too. Which leads us straight to our second major: Mobile Computing.
Mobile Computing
Most of our communication is wireless nowadays: we use smartphones, tablets and laptops, employing web apps or programmes installed on each device. We want this communication to be fast. And secure.
If this sounds interesting and Wi-Fi, UMTS and LTE are more than a jumble of letters to you, this is your major.
And of course we don't want one swipe to wipe everything off the face of the earth – or our device anyway: Touch screens are great as long as they react as we want them to. If the screen stops reacting and doing what we want, we are right in the middle of where this major meets the next one: the interaction between computers and their users.
Human-Computer-Interaction
Computers, smartphones and the software systems inside them are very complex and yet they are supposed to be extremely easy to use. To achieve this, as a developer you have to think like a user at all stages of your work. Every hour that you invest in analysis, documentation and optimising saves a second for the people using your app. Mind you, this could mean one second for thousands of people.
It all starts with an idea – a crazy idea maybe, one that doesn't seem doable. Moving through medical scans of the human body with your bare hands for example. Not using a mouse? Who comes up with things like that? We do.
There is a lot to be discovered and developed at the interface between computers and the people who use them. If you want to make software easier to use and aesthetically more appealing, this is your major.
Degree programme leaflets
Curriculum
What can I do with it? – Career prospects
You master's degree gives you the choice: Pursue your doctorate or start your career right away.
Your degree is the perfect qualification for the job market. The skills and knowledge you acquired during your studies make you a perfect candidate for management level positions in the IT sector. You are able to work independently and take decisions yourself as well as take on responsibility for your team.
Your job can be in user-oriented software development or in the administration of computer systems, in the field of network security or in multimedia and web programming. Develop apps, web or multimedia applications or adjust them so they meet the requirements of your clients. Our graduates also work as project managers or IT consultants. Their job descriptions include organising and analysing large amounts of data and managing complex systems and networks. They design, develop and manage databases.
You can do all this being your own boss in your own business or working for a company in numerous sectors of industry – your skills will be needed almost everywhere. In businesses working in the field of data processing for example or in the IT departments of major companies, whether in the automotive industry, in the pharmaceutical and health sector or in insurance and banking. You can also work in video game development or other parts of the entertainment industry or in research and development. Or even in engineering-related industries.
How do I apply?
If what you have read so far matches your strengths, interests and your idea of what you would like to study and do – in short, if this sounds like the perfect degree programme for you, you should apply.
Applying for a master's degree programme is not much different from what you did when you applied for your bachelor's degree programme. Depending on whether you have acquired your university entrance qualification in Germany or abroad, the application process varies. If you went to school outside Germany, please apply via uni-assist. If your university entrance qualification was issued by a German school, please apply via our Online Service Tool.