Want to study with us?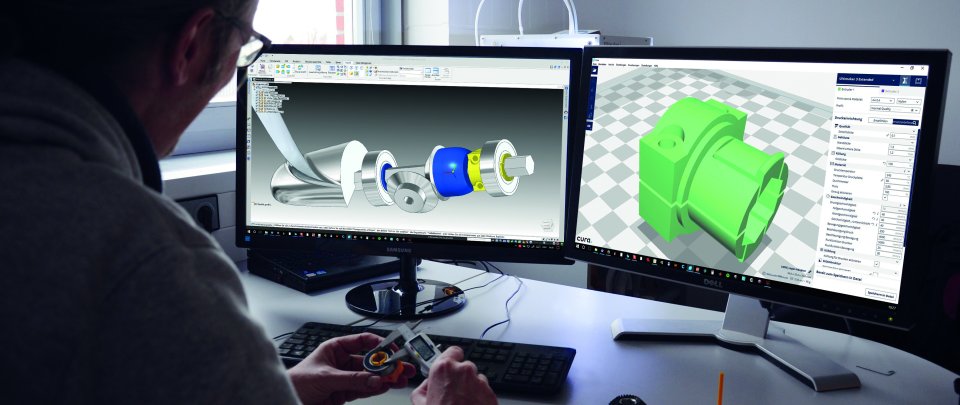 Programme title
Systems Engineering
Starts in
summer semester
Degree
Master of Engineering
Restricted admission
yes, minimum grade or similar
You're a student with us or want to know more?
Our master's degree programme in Systems Engineering is consecutive to the bachelor's degree programmes Mechanical Engineering, Marine Engineering, Electrical Engineering and Electrical Energy Engineering.
What is it about?
Providing advanced techniques and methods in the various areas of systems engineering at the interface of electrical engineering and mechanical engineering is the objective of this study programme.
This includes:
A deeper insight into advanced scientific methods and their limitations as a basis for the quantitative treatment of complex multi-physics problems.
Life-cycle analysis of complex systems.
The acquisition and implementation of theoretical, analytical and computer-aided methods in connection with complex technical systems.
Autonomous learning techniques.
Our master's degree programme in Systems Techniques is consecutive to the bachelor's degree programmes Mechanical Engineering, Marine Engineering, Electrical Engineering and Electrical Energy Engineering.
The job market for engineers keeps growing, career opportunities for systems engineers are numerous. Your skills in maths, sciences and problem-solving and your ability to understand, design and manage complex systems will be valuable assets in any job application. As a graduate of this interdisciplinary programme you will have the qualifications for a successful career as well as a solid foundation to continuously expand your knowledge and skills.
What will I learn? – Course content and structure
In this 3-semester programme you will acquire the fundamentals of methods and skills a systems engineer needs. We especially want you to learn to use the – mostly computer aided – tools at hand in a structured and methodological way.
The formal part of this course of study, semester one and two, is divided into three equally weighted parts –
a mandatory part where you will study maths, strategic product development, basics of system techniques and data bases,
a profile defining part, where you can choose your individual profile, the options include Advanced Process Technology, E-Motion, Computer Aided Mechanical Engineering (more options are to come), and
a project part
In addition there are a number of electives you can choose from according to your strengths and interests. These classes will vary from semester to semester, in the past we taught classes on object oriented modelling, embedded systems, drive systems, automation of production processes and welding.
You will write your master's thesis in your third semester.
Degree programme leaflets
Curriculum
What can I do with it? – Career prospects
Our graduates are highly qualified and equipped with all the skills necessary to pursue careers in the development and production of companies active in electrical and mechanical engineering and related fields.
As Master of Engineering in Systems Techniques you will be a popular candidate for jobs in a wide range of industries. Whether you want to work in software development, electrical or mechanical engineering, telecommunications or automotive engineering is up to you. A career in consulting is an option, too, so is a career in the marine industry. At FUAS we have been leading students in mechanical and electrical engineering to graduation successfully for years. Benefit from our experience and become an engineer with us.
You can also pursue your doctorate after receiving your M.Eng. from FUAS.
How do I apply?
If what you have read so far matches your strengths, interests and your idea of what you would like to study and do – in short, if this sounds like the perfect degree programme for you, you should apply.
Applying for a master's degree programme is not much different from what you did when you applied for your bachelor's degree programme. Depending on whether you have acquired your university entrance qualification in Germany or abroad, the application process varies. If you went to school outside Germany, please apply via uni-assist. If your university entrance qualification was issued by a German school, please apply via our Online Service Tool.