Want to study with us?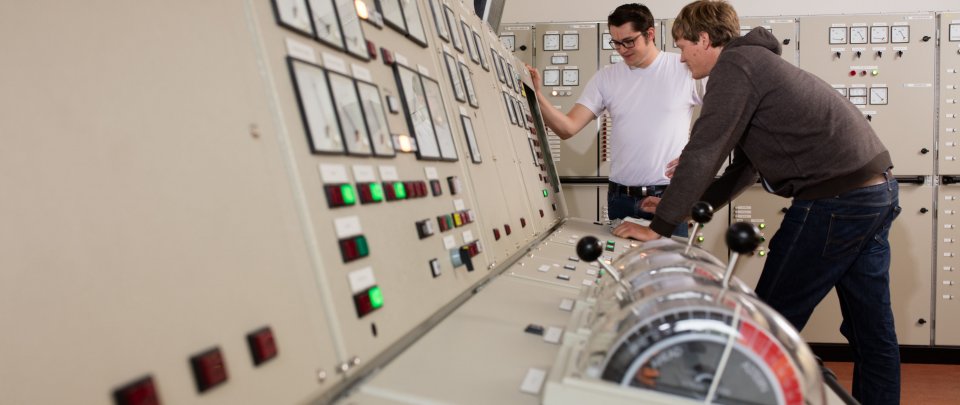 Programme title
Marine Engineering
Degree
Bachelor of Engineering
Restricted admission
no specific restrictions
You're a student with us or want to know more?
Cast off! If you only have a weak smile for this kind of seafaring romance, because you're aware that modern ships require complex technical systems. But you still want to sail the seven seas or work in an engineering profession connected to seafaring, shipbuilding or large machinery. Then you should read on…
What is it about?
Ships are one of the earliest means of transport in the history of humankind. But today's major ocean liners don't have very much in common with their wooden ancestors anymore. Modern ships contain more complex engineering than any other means of transport.
Whether you want to go to sea on a ship or not is up to you. This degree programme is also right for you if you prefer to stay on land. If this is the case, the major Mechanical Engineering for Ships is the right choice for you. If you do want to sail the seas, you should read on about our major in Ship Operation Engineering.
What will I learn? – Course content and structure
As a student of Marine Engineering at Flensburg University of Applied Sciences you can choose between two majors. Even though they have a lot in common these majors also stand for themselves – but read for yourself and choose the one that suits you best:
Curriculum
What can I do with it? – Career prospects
Your bachelor's degree qualifies you for pursuing both a master's degree and your career – you have the choice.
We regularly ask our graduates what jobs and industry sectors they work in. Here are some of the answers for you – maybe they will help you to navigate.
Most of our former students work in seafaring, transport or logistics. As Engineer Officer of the Watch, Engineer Officer and engineers they are responsible for the operation and maintenance of the technical systems and equipment of a ship. They perform the maintenance and repair of engines and systems on land and aboard cargo ships. They supervise the operation of the engine. Leading teams is also part of their job.
How do I apply?
If what you have rad so far matches your strengths, interests and your idea of what you would like to study and do - in short, if this sounds like the perfect degree programme for you, you should apply.
Depending on whether you have acquired your university entrance qualification in Germany or abroad, the application process varies. If you went to school outside Germany, please apply via uni-assist. If your university entrance qualification was issued by a German school, please apply via our Online Service Tool. If you have completed maritime training already and you can provide the necessary certificates, this can count towards your studies so that your time studying is reduced to six semesters. Please ask our Course Guidance team for details.