Want to study with us?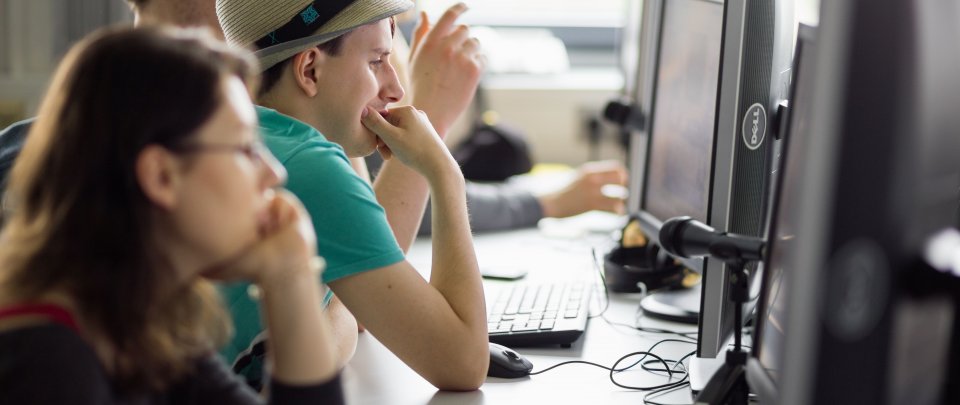 Programme title
International Technical Communication
Starts in
summer semester
Restricted admission
no specific restrictions
You're a student with us or want to know more?
You have a bachelor's degree in translation or a similar field? You work as a translator or a technical writer? If you want to gain further qualification in these fields, this is the right programme for you. Even if you do not live in Flensburg, you can gain your degree from this programme by enrolling as a part-time student and completing our online classes.
What is it about?
The world of business is becoming increasingly globalised - companies distribute their products and services in more than one country which of course means they have to provide documentation of their products and services in more than one language.
In general the term technical communication is used to describe communication about technical or specialised topics. There are two main careers in this field: technical writing and technical  translation. Technical writers research technical information from different sources and then create the documentation for a technical product or process for the intended users. Technical translators translate existing technical texts into another language.
Research, writing and translation are a part of technical communication as well as editing and proofreading texts and organising information. Companies of all sizes need employees with these skills, as do employers in public service and in political and social organisations.
What will I learn? – Course content and structure
Our research-oriented master's programme focuses on the interrelationship between technical writing and technical translation. As a student of International Technical Communication you will acquire in-depth knowledge of the theoretical and methodological concepts for carrying out research in the field of technical communication. You will also gain practical skills in planning, creating and translating technical documentation in German and in English
International Technical Communication at FUAS focuses on the following four dimensions of technical communication:
Technical content
Linguistic form
Technical medium
Work processes
Degree programme leaflets
Curriculum
What can I do with it? – Career prospects
Our graduates most often go on to work as technical communicators. As technical communication covers a wide variety of activities and skills, there are a number of interesting and innovative jobs for our graduates.
Graduates from this master's programme are also qualified to pursue a doctorate.
How do I apply?
Admission to the master's degree programme is regulated by the official Study and Examinations Regulations. You can find the most important requirements for admission below.
Admission requirements for our master's programme in International Technical Communication:
A bachelor's degree or a German Diplom in International Technical Communication, or
A bachelor's degree or a German Diplom from a related course of study, and
Proof of high level English language proficiency (C2), and
If you are a non-native speaker, you need to have high level German language proficiency (native speaker level, cf. level C 2).